"Those who wait": a reflection on the Boston lockdown

The noise started in the middle of the night—sirens, popping—and then a phone call came from husband's office at five o'clock in the morning telling him not to come to work. For the next day, we remained in our Watertown apartment while law enforcement officials searched for the remaining Boston bombing suspect. We didn't know how long the so-called "siege" would last, and as law enforcement moved closer and closer to where we lived, we wondered what their search meant for our community. Now that several months have passed since the siege, the feelings that I remember most are the mixture of monotony and fear that accompanied the waiting. >Read more
Almeda Wright: listening to younger generations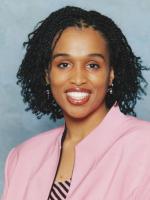 When adolescents talk about church, some adults ignore them, or misunderstand them, or fear them as an unruly young army bent on leaving the sacred assembly in ruins. New YDS faculty member Almeda Wright, assistant professor of religious education, prefers to listen to them. She invites churches to improve their own listening skills whenever they face a young person's restless questions or dissatisfactions – and not feel threatened by what they hear. Much is riding on the conversation. >Read more
Michael Allen, 1927-2013

The Very Rev. J. C. Michael Allen, former dean of Berkeley Divinity School and former dean of Christ Church Cathedral in St. Louis died on September 4th at the age of 85. A memorial service will be held on September 29 at a time to be determined at Christ Church Cathedral in St. Louis. >Read more
"Liberal arts on steroids": theological education and the meaning of life
In his book, Education's End: Why Our Colleges and Universities Have Given Up on the Meaning of Life, Anthony Kronman, Sterling Professor of Law at Yale, observes that an institution of higher education is one of the few places where the question of the meaning of life can be explored in an organized way. He laments that "the question of what living is for" no longer occupies a "central and honored" place in the curriculum of most colleges. >Read more
Berkeley Divinity School at Yale in search for new Dean
Berkeley Divinity School (BDS), the Episcopal affiliate of Yale Divinity School (YDS), announced that Berkeley is in search for a new Dean to succeed current President and Dean The Very Rev. Dr. Joseph H. Britton, who has served in that capacity since 2003. BDS is accepting inquiries and applications for the position from now until October 31, 2013, after which date a search committee will begin its applicant review. The position will be available on July 1, 2014. >Read more
From Dean Sterling: Saluting Dean Britton
A letter from Dean Gregory Sterling in appreciation of Berkeley Dean Joseph Britton for his eleven years of service at the helm of BDS, and his service to Yale University and Yale Divinity School. >Read more
FEATURED EVENTS
Register today: Convocation & Reunions 2013, October 23-25 The schedule for Convocation & Reunions 2013 is now online. Highlights include: the portrait unveiling of Harold W. Attridge, a concert by Wynton Marsalis, John Collins' lecture on his book The Dead Sea Scrolls: A Biography, a gallery talk on the Icons of the Civil Rights Movement exhibit, a book signing of Bubble Girl by Kat Banakis, an LGBTQ gathering at The Study, worship in Marquand, and this year's Beecher Lectures given by Robin R. Meyers. >Register today!
Classes celebrating reunions include: 1953 (60th), 1958 (55th); 1963 (50th); 1967, 1968, & 1969 (Cluster Reunion); 1982, 1983, 1984 (Cluster Reunion); 1988 (25th); 2002, 2003, 2004 (Cluster Reunion); 2009-2013 (Recent Grads).
If you would like to be involved in planning your class reunion or have a favorite photo or two from your years on the Quad, please e-mail kira.wishart@yale.edu or call 203-432-5359
Annual General Meeting of Alumni - Oct 24
Items to be voted on include the slate of board officers and three new members.
Dean Sterling to travel to South Korea, Nov 1-7
November 1-7: Dean Greg Sterling and other YDS representatives will travel to South Korea to visit alumni in Seoul and participate in the 10th Assembly of the World Council of Churches in Busan. If you are planning to attend the Assembly, please email john.lindner@yale.edu. We will be in touch early in the Fall with more details about a YDS gathering. >WCC Site