Harry S. Stout: memory and imagination in American Christianity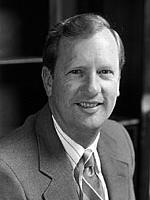 Harry S. Stout, Yale's Jonathan Edwards Professor of American Christianity, isn't terribly impressed by the excesses and extremes of contemporary culture. As a historian, he takes the long view. Political gridlock, financial recklessness, high levels of religious non-belief – America has seen it all before, he says. >Read more
Reflections contributors stir up conversations on race at the International Festival of Arts and Ideas
During the International Festival of Arts and Ideas, an annual 15-day celebration of artists and thinkers that takes place in New Haven, Yale Divinity School co-sponsored a panel discussion entitled "Preparing for 2050: The Changing Face of Race in America." All the panelists were contributors to the Spring 2013 issue of Reflections, including Yale University Chaplain Frederick J. Streets '75 M.Div., former YDS professor Harlon Dalton, YDS Assistant Professor of American Religious History Tisa Wenger, and Aracelis Vazquez Haye '12 M.Div. Also on the panel was Dr. Khyati Yogeshkumar Joshi, Associate Professor of Education at Fairleigh Dickinson University. >Read more
Global interest in Jonathan Edwards spurs new center in Japan
For the American revivialist and philosopher who wrote A Faithful Narrative of the Surprising Work of God in the Conversion of Many Hundred Souls in Northampton in 1737, it would no doubt be equally surprising that the International Christian University in Tokyo, Japan recently announced establishment of the Jonathan Edwards Center Japan, affiliated with the Jonathan Edwards Center at Yale University. This strategic partnership exemplifies the objectives of both institutions to operate as institutions of higher education on the global level. >Read more
How is your congregation meeting the needs of its aging members?
The Fall 2013 issue of Reflections will focus on the aging society - How is society preparing for the coming boomer wave of aging? How are individuals preparing? Does the faith need new theologies of aging, new models of retirement?
If you have creative approaches your congregation or non-profit has adopted to meet the challenges of older members or citizens, we'd like to know! This could include any program involving older people or retirees or promoting a spirituality of aging.
Please send comments to ray.waddle@yale.edu.
From the Alumni Board: papal simplicity beckons us all

I recently returned from a trip to Rome, where I heard John Allen, the prominent Vatican commentator for CNN and National Public Radio, offer the tongue-in-cheek comment that under Pope Francis, "simple is the new chic." It's a statement that underscores a renewed emphasis on Franciscan spirituality, a simple, humble yearning to connect with ordinary folk, especially those who are poor and on the margins. >Read more
SAVE THE DATE
Sneak Peek - Convocation & Reunions 2013
October 23-25, 2013
Beecher Lecturer: Robin Meyers
Rev. Robin Meyers is senior minister at Mayflower Congregational UCC and professor of rhetoric in the Philosophy Department at Oklahoma City University. He is the author of five books including, Saving Jesus From The Church How To Stop Worshiping Christ and Start Following Jesus. A frequent guest preacher and workshop leader, Meyers has authored numerous articles on preaching and human communication. He has appeared on Dateline NBC, numerous public television programs, and NPR.
An Informal Gathering @ The Study At Yale University Thursday night (Oct.24th), right after the Alumni Awards Dinner, it's conversation and cocktails at the Heirloom Lounge in the Study at Yale, located in the heart of Yale's vibrant art scene, on Chapel Street. The gathering is hosted by YDS's LGBTQ alumni and open to all.
Classes celebrating reunions include:
1953 — 60th
1958 — 55th
1963 — 50th
1967, 1968, and 1969 Cluster Reunion
1982, 1983, 1984 Cluster Reunion
1988 — 25th
2002, 2003, 2004 Cluster Reunion
2009 — 2013 Recent Grads
If you would like to be involved in planning your class reunion, please e-mail kira.wishart@yale.edu
Provocative Faculty Talks, Art Exhibition & Gallery Talk, Time For Catching Up With Friends, And Much, Much More.
Watch for the August issue of "Notes from the Quad" for more details about the exciting program we're planning. http://ydsconvocation.yale.edu/

Have an idea for Notes from the Quad?
Use our online form to send us your ideas for upcoming issues. We are looking for news about alumni, current students, current and former faculty, as well as staff and friends of the Divinity School.